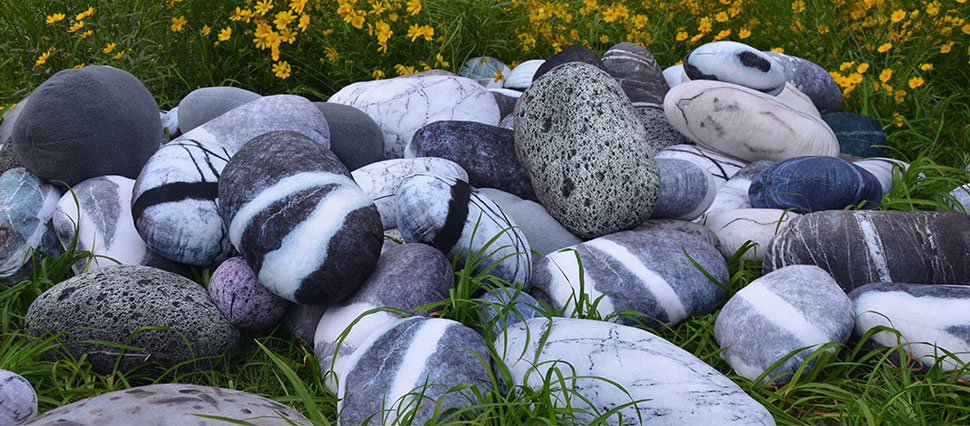 About design:
True To Nature Design: In the shape of pebbles, these rock pillows resemble the nature stones so well that you even doubt whether they are really pillows. More amusingly, we've designed series of clear "stone veins" simulating the real in nature just hoping to bring you more liveliness and loveliness.
The lovely cobblestone gemstones are designed with pillows, and the designer enters nature into our home with friendly design. These will make a beautiful home, or a kid's room.
If you only purchased the pillowcase, then you can fill it with your old clothes, old socks, old sheets to make it look like a rock and it is a convenient and practical storage bag.
| SIZE | DIMENSIONS | PRE-FILLED WEIGHT |
| --- | --- | --- |
| #1 | 30x17inch (76x44cm) | 3000g |
| #2 | 23x14inch (59x36cm) | 1600g |
| #3 | 21x12inch (53x31cm) | 1300g |
| #4 | 20x11inch (50x29cm) | 800g |
| #5 | 15x9inch (39x24cm) | 500g |
| #6 | 12x8inch (31x20cm) | 350g |
| #7 | 8x8inch (20x20cm) | 200g |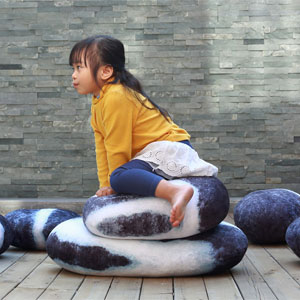 Kids Playground
It can be used in children's entertainment areas, kindergartens, nurseries, schools, etc. It is an interesting toy for children!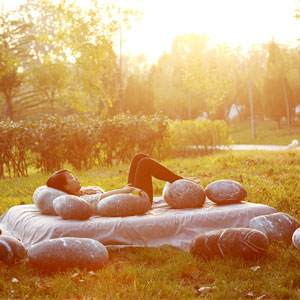 Photography Props
Used for character photography, product photography, video, stage performances, etc.,It is a novel prop!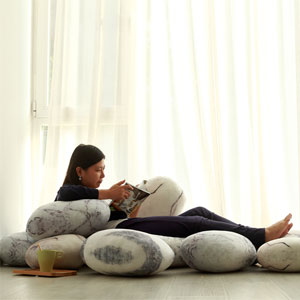 Exhibition Decoration
Used in bedrooms, children's rooms, living rooms, floors, study rooms, exhibitions, bookstores, coffee shops, etc.,As a decorative pillow.Safe and comfortable pillows.
About filling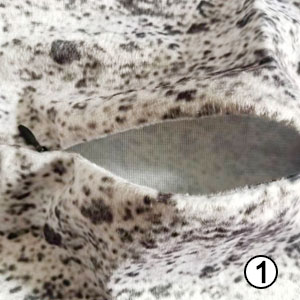 1. Open the Invisible zipper
At first, some customers complained that the zipper opening was too small. We have enlarged the zipper opening in the latest products, which is more convenient for loading and unloading.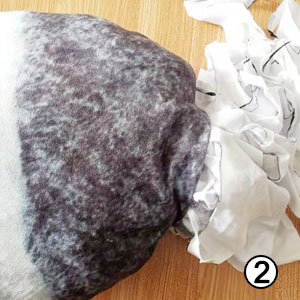 2. Filling
Use high-quality fiber fillings, other pillow fillings, your old clothes, old socks, any old textiles, or plush toys.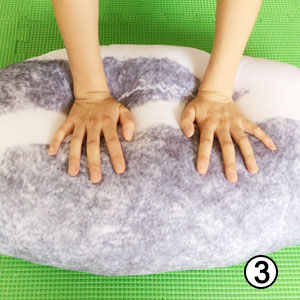 3. Finishing
Rub them strongly to make them more beautiful in shape and more comfortable to use.
Our Pebble Pillows offer you two options when purchasing: filled and unfilled pillow covers.
If you choose to purchase the unfilled pillow cover (which is definitely tempting for the price), then you will need to fill it with a soft, sturdy yet fluffy filling, or you can fill it with your old clothes, old sheets and other textiles. Or you can get high-quality Premium Fiberfill at Walmart. Doing so will help you save some of the cost of your purchase. Each Pebble Pillow Cover has a discreet zipper along the bottom, great for maintaining the image of the pebbles, and for keeping your family comfortable while you use them. Just unzip to quickly fill the pillow with fiberfill. Likewise, it's just as easy to empty it when it comes time to wash it.
If you shop for a stuffed pebble pillows, we will fill it well for you and guarantee that the stuffed polyester fiberfill inside is brand new, best quality, healthy & ready for use immediately.
Why is it recommended to buy "Without Stuffing" pillowcase?
Our Pebble Pillows are HUGE when full. Since shipping is based on the size of the pillows, not the weight, we have to charge a lot more. Instead, you could purchase the Pebble Pillow Cover , fill it with Premium Fiberfill on your own, and save over 80% off the normal retail price.
Pattern: pebble stone
Imported Type: decorative stone pillow
Package includes: 7PCS Mix Sizes
Care: Spot clean by hand only
Benefits:
Bring pieces of nature into your home with eco-friendly design, Set a comfortable reading and relaxing space for your home.
Featured in a perfect combination of hard stone shapes and soft pillow functions, these stone pillows can not only be used as a home decor but also an interesting hug or throw for all ages.
These featured stone pillows are designed according simulation stone shapes and have realistic modeling appearance.
they are suitable for various scenes and purposes: mixed rock like floor decorative pillows,  plush toy,  pebble pillows.
Wonderful for kids room, children are especially fond of playing with them whenever and wherever they catch a sight.
Creative style attractive shape sewing with fine workmanship invisible zipper design.
Warm Tip:
1. Due to the different monitor and light effect, the actual color of the item might be slightly different from the color showed on the pictures.
2. Please allow 1-2 cm/ 0.39-0.78 inch errors due to different manual measurement.
3. Please kindly use machine wash the cover of this cushion on cold and air dry; to ensure long-time softness, we suggest not to use iron, bleach, tumble dry or dry clean.
4. Customers' satisfaction is our top pursuit, please contact with us if you have any curiosity/ questions/ suggestions about the product or our service, we will give you a response as soon as possible.